Why Choose Sunrise Aviation For Your Flight Training:
Sunrise Aviation offers numerous options for your flight training, beginning with Professional Pilot Training to get your private pilot license. Sunrise Flight Academy is considered a global leader in training, as their prime focus is in the development of master aviators who possess finely honed skills, advanced knowledge and the required abilities for success. If you're searching for a flight school you simply could not choose one that offers more for your future.
The Professional Pilot Program at Sunrise Aviation takes students with no previous flight experience through all of the steps to FAA Private Pilot certification, Instrument Rating Commercial certification and Multi-engine rating. There are additional optional programs available as well, including Flight Instructor ratings. Graduating from Sunrise Aviation will provide you with the expertise you need to accelerate your career, and since the academy is partnered with both international and domestic air carriers, students have the opportunity for easy transition to an airline career right through the school.
Visit online and click on the 'Flight Training' link to see all available courses, including the Professional Pilot Program that is considered to be exceptionally affordable. Recognized worldwide as the best value for flight students, programs from Sunrise Aviation are geared toward training students to be safe and conscientious pilots. The academy understands the necessity to keep up with the demands of today's technology and as such, offer a unique Technologically Advance Aircraft Transition course at a very affordable cost. This 30 hour class focuses on Ground School Theory, Cessna 172 G1000 (dual), and Pre/Post Briefings. The accelerated course will provide you with everything you need to master today's integrated flight deck.
For admissions into Sunrise Aviation's flight training, fill out an application online and submit to the academy. When in the Ormond Beach, Florida area, stop by the school to discuss enrollment in one of their courses. If you have questions that require immediate answers, feel free to call 386-677-5724. For international students, click on the 'Admissions' link to begin the process of applying to the school. You'll also find information for obtaining your M-1 Student Visa on the website.
Check out the free pilot resources on the Sunrise Aviation website, including pilot handbooks, Federal Aviation regulations, informational manuals, student pilot guides and much more. The resources are available for free just by stopping by the website. See a complete 2017 schedule of courses online for starting dates and times of upcoming classes.
Flight training at the world's most prestigious aviation school can be a reality when you contact Sunrise Aviation to inquire about upcoming pilot classes. If you dream of flying, don't pass up the opportunity to train at the finest school in the country. Get started on the Sunrise Aviation home page and take the first step on the path to success. Apply to Sunrise Aviation for a thrilling career you'll never regret. Click on 'Career Development' for more information.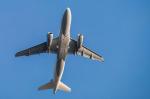 The choice you make now in where to get your training will impact the rest of your career. Make the right choice by contacting Sunrise Aviation to discuss your objectives and career goals. Our friendly staff is available by phone to answer your questions and help you make the best choice when it comes to courses and upgrade options. Once you decide what your …

When we seek the proper assistance with our flight training, we need to make sure that we are choosing the best possible school to assist us. This is where flight training questions come into play and there are certain queries that need to be addressed as early as possible during the selection process.Let's take a closer look at the most crucial questions for any flight training provider. By taking the time …

For most people, the decision to become a pilot is not always an easy choice to make due to the complicated and complex nature of the process. Before anyone can begin flying, there are certain things he or she must do. They include:Choosing the right flight school to attend The type of training program to pursue The validity period of the course Flight test standard requirements etc.At one point in …