There is no better feeling than soaring through the air as the pilot of an aircraft. That is the goal for many aspiring pilots. The first step is to select a flight academy that will help you reach your objective. At Sunrise Aviation we offer a variety of programs to meet all of our student's needs. We partner with Florida State College at Jacksonville and Polk State College Aerospace to provide advanced aeronautical studies including associate and bachelor degrees.
Bachelor of Science in Aerospace Sciences
Our flight academy works in association with Polk State College Aerospace to offer programs that result in a Bachelor of Science degree. The degree allows graduates to take advanced employment opportunities. There are two areas of concentration to choose from including Aerospace Administration and Professional Pilot.
A Bachelor's degree allows aspiring pilots to qualify for positions with major airlines and corporations in working flying positions. The degree requires 60 credits and is flexible by allowing those with previous associate degrees to enter, even those with unrelated major areas of study in some cases. Students complete technical courses and then choose their area of concentration for their final 21 core credits and add 12 credits of specialized coursework.
Professional Pilot Technology Degree
Sunrise Aviation partners with Florida State College at Jacksonville to provide an Associate of Professional Pilot Technology degree. The program provides excellent pilot training while at the same time students get college credits. Those who already have some training such as instrument rating could receive credit for their knowledge and exemption from taking the courses again.
Florida State College offers an affordable flight academy option and accepts GI benefits for flight education training. In addition, some students may qualify for scholarships or financial aid. The program provides students with an Associate's degree upon completion and allows the ability to move into a four-year bachelor program by transferring credits. Those who complete this program could transfer to any institution that accepts transfer credits including the incomparable Embry-Riddle Aeronautical University.
Professional Pilot Programs
In addition to college programs, we also partner with ExpressJet and AeroStar to provide flight academy training to meet specific professional needs. ExpressJet Airline Pilot Pathway Program offers students a structured career path. It allows students to begin their career with ExpressJet and then move on to a position with a major airline. AeroStar Training Services offers career development for prospective commercial pilots. Together we help plan career development for those who wish to get on a specific career path with certification and endorsement programs for specific types of commercial aircraft.
At Sunrise Aviation we have years of experience providing student pilots with the training and education necessary to achieve a career as a pilot. Whether you are looking for a commercial pilot license or want to plan an aeronautical career, we have a program that will fulfill your needs. Our programs prepare you for the career of your dreams while offering you the best facilities and the largest selection of aircraft. Contact Sunrise Aviation to get started on your new career path today.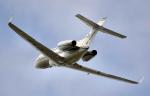 Tip #1: Choose a flight school based on the programs offered rather than their proximity to your location. Your flight training is only going to occupy a short amount of time, relatively speaking, compared with the rest of your career. Make a smart choice by looking at programs instead of where an academy is located. When all is said and done, you'll be glad you made the right call.Sunrise Aviation …

So let's say that someone has decided that they wish to join a flight academy. While this is a decision that can lead to a number of positive outcomes, we still need to take the time to learn more about the best ways to maximize our education.Those who are in the process of selecting a flight academy and are looking for helpful tips that allow them to get the most out …

Choosing a flight Academy is not a very difficult task, but it is a decision that needs careful consideration. It can be very confusing the make the right choice when you are living in an environment that has a lot of flight schools that offer a variety of training options. A flight school is the best place where you can learn about flight operations in a systematic and technical way. …