Commercial pilots are among the most highly skilled and highly paid professions. For those who love the thought of being paid to fly for a living, commercial pilot training is the path for you. As a student you will learn everything necessary to prepare you for a commercial pilot's license and an exciting career that you will enjoy. Our programs offer you the most comprehensive training available to prepare you for your career ahead.
Inclusive Training Programs
Our all-inclusive training programs are designed to provide students with the most complete commercial pilot training possible. We offer a variety of training options that can be customized to include specific areas of need. Courses are available for the complete beginner as well as for those who already have flying experience. Intensive programs provide full-time education that includes a variety of ground school classroom training with hands-on simulator and flight training.
Upon successful completion of the program graduates are fully prepared to meet the demands of a commercial pilot career. Many students are able to take advantage of our partner programs that allow students to prepare for a career with ExpressJet. ExpressJet is a subsidiary of SkyWest, Inc. and offers professional pilots positions within one of the company's many operations. They employ 9,000 aviation professionals worldwide. Students must be accepted into the training program to qualify.
International Programs
Sunrise Aviation also offers international pilot training for those who are located across the globe. We are a leader in ab-initio training designed specifically for those who wish to become professional airline pilots. We provide students with the skills, knowledge and abilities to become successful as commercial pilots, regardless of where they are located in the world. We partner with both domestic and international air carriers to help provide students with the best opportunities available for their career as a commercial pilot.
As part of our international commercial pilot training programs we provide South Korea, India, Saudi Arabia, China, Indonesia and South America options. Each of our international programs is designed specifically for that region, taking into consideration the specific requirements of the particular country. Students may opt for housing at a local apartment or townhome complex if they choose.
Experienced Instructors
Our program instructors are among the most experienced in the state. They provide high quality instruction and hands-on information that only dedicated professionals with years of expertise are able to provide. We have the largest fleet of training aircraft in Florida including C152s, C172s, Piper Warriors, Piper Arrows, Piper Seminoles and Piper Senecas. We offer instruction at three convenient locations in Florida including Ormond Beach, Lakeland and Jacksonville. Students are able to spend many hours of training and practice while they attend classes here.
Our commercial pilot training programs give graduates everything they need to prepare them for careers as pilots. Those who complete the intensive courses have the knowledge and training to competently move forward in the career of their choice. Contact Sunrise Aviation to learn more about our programs and to enroll today.

Being a commercial pilot is one of the most rewarding professions available. It gives you the unparalleled opportunity to fly to different destinations and know new places. This is aside from the very juicy payment package and allowances that most commercial pilots enjoy.Before you can qualify to be a commercial pilot, you have to attend a commercial pilot training school, where you will have access to all the training …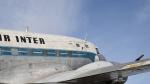 Being a commercial pilot is one of the most enjoyable, amazing, and rewarding experience you can ever have. But with the numerous commercial pilot training academies available, finding the right one can sometimes be overwhelming and challenging.One of the best ways of picking a flight training school is paying the school a visit. This will open you up to a lot of things you cannot find on the site of the …

Building a career in the aviation industry can be interesting and challenging as well. There are diverse career opportunities in aviation. So, it is important to train to become an expert in one area. One of such areas is commercial pilot training to become a commercial airline pilot. This area of aviation is fascinating and has a long-term reward. If you intend to build a career in this path, …