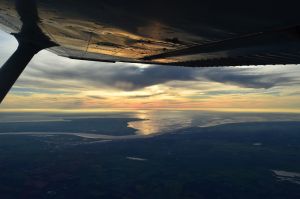 Aviation training is not always as easy as we imagine it to be. That does not mean that it has to become excessively difficult either. When we take the time to research the proper tips that allow us to make it through aviation training without difficulty, we are able to steer clear of the issues that tend to plague others.
Let's take a closer look at the following aviation training tips. These helpful pointers are designed to make the learning process easier and by reading on to learn more, the prospective student avoids several negative outcomes.
Utilize The Free Resources Available
We do not have to wait until we have found the proper aviation training academy before we start to learn everything that we need to know. There are an unlimited number of online resources that are just a few clicks away and these resources give us the chance to find out everything that we need to know immediately. This allows us to learn without all of the costs that are associated with a professional instructor.
It also lays the groundwork so that we can enjoy a much smoother educational process. Asking a professional instructor for help is one thing but we cannot receive the full benefits of an aviation based education unless we take the time to help ourselves first. Being as well versed in the basics as possible before setting foot on a campus is key to our success.
Don't Feel Pressured To Select an Academy
There is no impetus for us to select an academy during the early stages of the search process. If the administrators and instructors that we are meeting with are trying to push us in a certain direction, this usually indicates a lack of willing students. The best academies are able to recruit new students without placing any undue pressure on them.
If we do not feel right during our initial interactions with academy personnel, we should never ignore our gut feeling. This is the feeling that needs to be guiding our decision making process...once we have taken the time to do all of the proper research, of course.
Be Patient
This is the hardest lesson of all. We are often in a hurry to know everything that we need to know and this causes us to become impatient. There are a number of things that are going to cause us to become stuck during the learning process. That does not mean that we are not cut out to fly. It does not mean that we should allow ourselves to become discouraged.
Every top notch pilot is able to tell the stories of their training and provide anecdotes about the topics that they struggled most with. While some students may expect to walk in and become flight experts immediately, there are others who realize the importance of patience. When it comes time to select a course of training, we always want to make sure that we are in the latter group at all times.